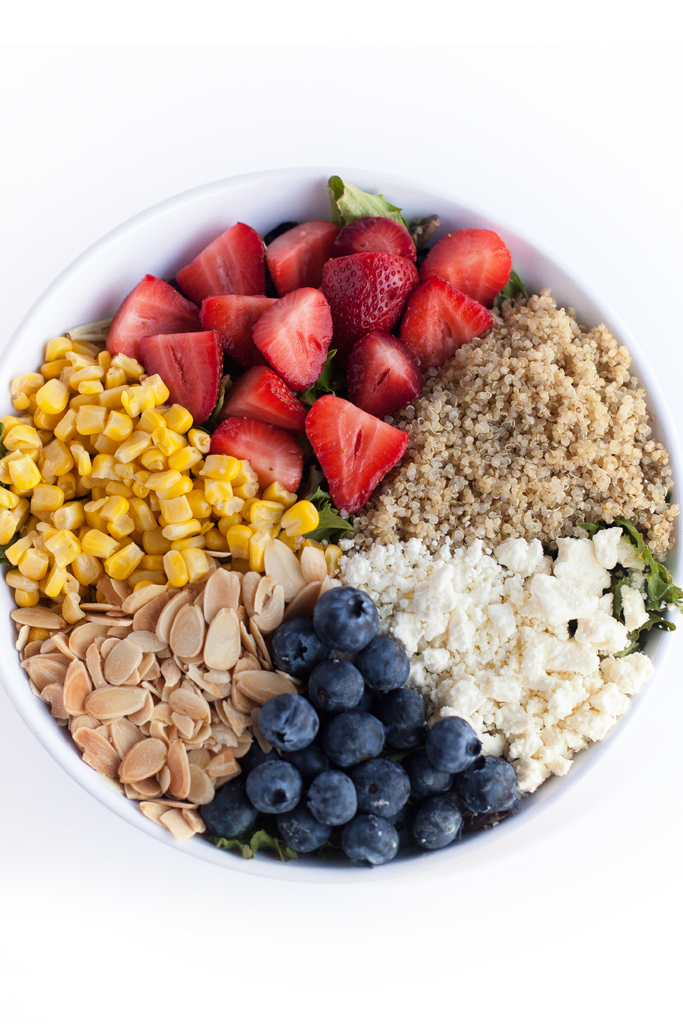 ​
Be radiant with our NEW salad.
Loaded with antioxidants, vitamins and minerals, our NEW Brilliant Berry Salad will leave you feeling refreshed and radiant this summer. This salad  is made with fresh spring mix, fresh cut blueberries and strawberries, feta cheese, chilled quinoa, corn and toasted almonds, and topped with our NEW, light Strawberry Yogurt Poppyseed dressing.
247 cal
While we take steps to minimize the risk of cross contamination, we cannot guarantee that any of our products are safe to consume for people with nut or gluten allergies.

Refreshing mixes of greens and our variety of fresh-sliced vegetables, fruits, seeds, toppings, and a selection of signature dressings and fresh ingredients. We make salads that are as flavorful as they are fresh. Calorie count does not include dressing.