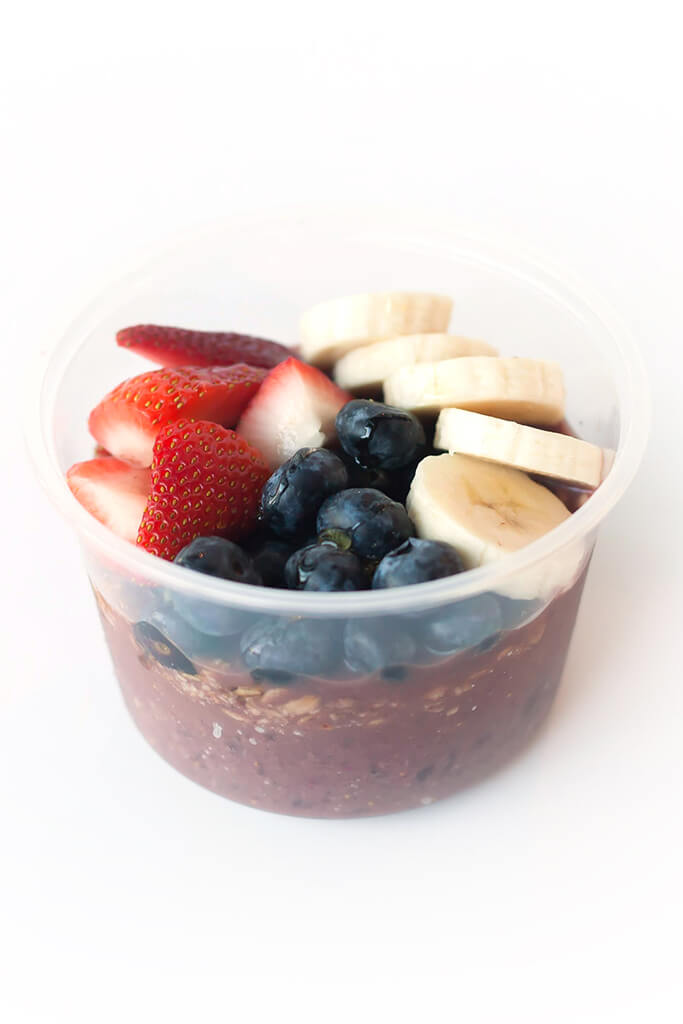 A bounty of fresh flavor.   
Our Sunrise Bowl is the perfect blend of fresh fruit topped with delightfully crunchy granola, and a drizzle of honey. 
400 cal
While we take steps to minimize the risk of cross contamination, we cannot guarantee that any of our products are safe to consume for people with nut or gluten allergies.

Our Acai Bowls are filled with acai berry puree, a blend of fresh fruit, protein, granola, and more!